Garage Sale Casey Park
Thank you to all attendees and donors for a successful event!
Pines of Peace is a residence for the terminally ill located in Ontario, NY. We provide a comfortable, alternate living arrangement for families to assist their loved ones who are deemed beyond curative care by their physicians.
Our home is an inter-faith, inter-community ministry that was created to ease the transition of the final journey for residents, their families and their loved ones.
Our cape-cod home located in a residential neighborhood in the town of Ontario, features two bedrooms, a common living room, kitchen and park like gardens for peaceful reflection or to enjoy moments with friends and families. The home's deck which overlooks the creek is accessible from both bedrooms by hospital bed or wheelchair.
We welcome those with a physician's directive indicating an individual is in the last three months of life. Residents and family members actively participate in the decision making process to insure maximum comfort during their stay. Pets are welcome as they play a vital role in comfort to our residents.
Our staff of nurses and aides is assisted by trained volunteers who lovingly provide care to the resident and their loved ones. Our volunteers also perform a multitude of tasks such as tending to our gardens, home maintenance, organizing fund raisers, providing meals and quietly sitting with the resident and their loved ones offering comfort and care to those that are in need.
Pines of Peace is a privately incorporated, not-for-profit organization. Our facility is supported by the local community through donations, grants, bequests and memorials. We thank the donors who have supported us for 20 years and appreciate their ongoing support of our mission.
If you are in need, we hope that you will consider us for yourself or your loved one.

Sara Kennedy
Executive Director
There are no upcoming events at this time
Visit our booth in the lower level of LW Emporium 6355 Knickerbocker Rd. Ontario, NY 14519.  
Sellable items are also appreciated!
Drop off at the Pines!
We are grateful for all the donations of unopened goods. We recommend a phone call or e-mail to arrange a drop off time. Thank you in advance for making us part of your shopping list!
OUR WISH LIST
Forever Postage Stamps
Cake & Brownie Mixes
K-Cups (regular & decaf)
Disinfectant Wipes
Canned Vegetables & Fruits
White Towels
White Wash Cloths
Laundry Detergent
Dryer Sheets
AAA/AA/9V Batteries
Hand Lotion
Gift Cards
Baking Pans
Cookie Sheets
Quart & Pint Size Mason Jars
SARA KENNEDY
Executive Director
KIM POTTER

Nurse Care Manager
LINDA HAIGHT

Board President
KATE MILLER

Vice President
WENDY HERBERT

Board Treasurer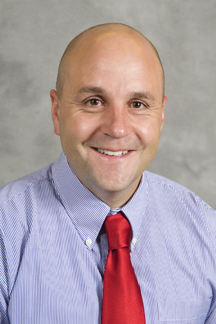 VOLUNTEER
Our dedicated volunteers have
made a difference every day for
the past 25 years tending to our
residents, families and our home.
Please consider joining our team
and make a difference today!
YOUR DONATION MATTERS
Pines of Peace appreciates the financial support, as well as goods and services, donated to support our mission. Through the donations from individuals, community organizations, and bequests we have been able to maintain our level of comfort and care for 20 years.